About Us
"Small main street businesses are the heart and soul of our community and we will endeavor to support them in any way we can." – Rebecca Emerson (Executive Director)
our mission
CAFE promotes vibrant and inclusive communities in Southeastern Pennsylvania by offering free business and legal advice to small businesses, serving primarily women, minority, and LGBTQIA+ entrepreneurs who lack access to expert guidance.
Our Vision
We want to help main street small businesses survive, grow, and thrive over the long term.
Our values
CAFE's values are based in the Quaker (Friends) tradition, which emphasizes the importance of education, integrity, collaboration, and community stewardship.
Meet Our Leadership Team
Community Assistance Friends Enterprise
Rebecca Field Emerson, Esquire
Executive Director and President of the Board
Rebecca Emerson has been a business-focused general practice attorney for over twelve years, negotiating deals and resolving disputes, drafting operating contracts, and solving the myriad of problems that small businesses face on a daily basis. Before becoming an attorney, Rebecca worked in marketing, including running her own small business, Blue Sky Resources, and working in product management and business development for a large consumer products company. Rebecca earned her BA from Harvard College and her Juris Doctorate from Temple University Beasley School of Law. Rebecca has served on numerous nonprofit boards, including the United States Rowing Association and the Incorporated Trustees of the Abington Quarterly Meeting of Friends.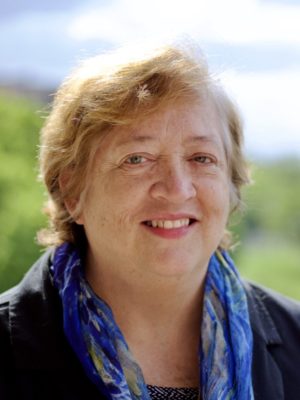 Contact:
Karen Spencer Kelly, Esquire
Member and Treasurer of the Board
Karen Spencer Kelly has been an attorney for over thirty years. Her current work focuses on diversity and inclusion auditing, conflict investigation and resolution, and conducting training in diversity and inclusion, unconscious bias, and belonging. Prior to her current practice, the scope of her work included practicing in the areas of civil litigation, serving as the Chief Counsel to the Treasurer of Pennsylvania, serving as an independent investigator of discrimination claims, and working as an outside counsel to several privately held companies. Karen earned her BA, cum laude, from Harvard College. She received her Juris Doctorate from the Villanova University Charles Widger School of Law. Karen has served on numerous nonprofit boards, including the Chestnut Hill College Board of Directors, and Karen was the first female African-American president of the world-wide Harvard Alumni Association.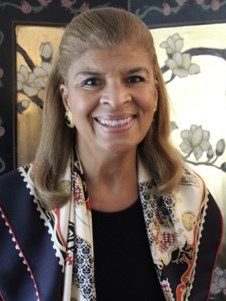 Ann W. Caldwell
Member and Secretary of the Board
Ann W. Caldwell is a non-profit management consultant, focusing on strategic and governance issues for nonprofit CEOs and boards. She is President Emerita of the MGH Institute of Health Professions where she served for ten years. The former Vice President for Development at Brown University, she was the first woman chief development officer in the Ivy League. She began her career at the Harvard Graduate School of Education, and was later Vice President of Planning and Resources at Wheaton College. She has served on many nonprofit boards and is a frequent lecturer on philanthropy, volunteerism, and leadership. She recently completed a nine-year term as a trustee of the American College of Greece in Athens.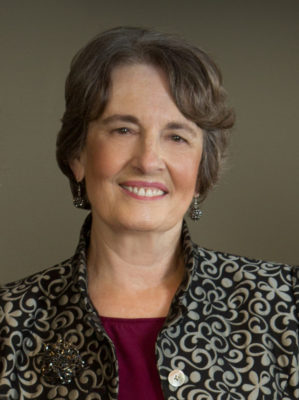 Anne Monteith
Member of the Board
Anne Monteith has worked in development for nonprofits for over twenty years, working in both higher education and independent schools. She received her B.S. in Political Science from Washington University in St. Louis. In her early career, Anne worked in development offices for various colleges before becoming a consultant in PR, communications, marketing, and event planning. She served on the Board of Johnson House Historic Site and does prospect research and development for nonprofits.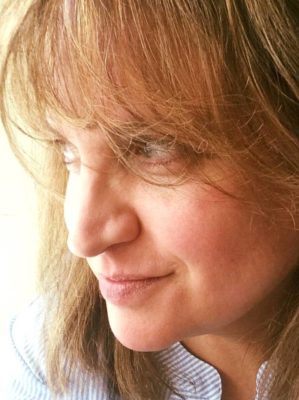 Meet Our Staff and Volunteers
Community Assistance Friends Enterprise
Lydia Overton
Beneficiary Services Coordinator
Lydia Overton began her outstanding work communicating and organizing with CAFE's beneficiaries in the winter of 2022. After 20 years as a small business owner and being self-employed, Lydia has the experience to understand the varied needs of CAFE's passionate and driven entrepreneurs. After receiving a BA in Music Therapy from Temple University and an MA in Pastoral Counseling from La Salle University, Lydia worked in community mental health centers, was a computer tutor, a massage therapist, and was the Community Music Therapist for Kardon Institute for the Arts. She has garnered 16 years of valuable experience working at mental health centers and psychiatric hospitals. In her free time, Lydia has helped with an after-school enrichment program in Philadelphia schools and fundraised for VNA Hospice with a yearly massage-a-thon.
Lydia loves animals and enjoys going to the dog park and pet-sitting for family and friends.
Contact:
Rosie Emerson
Outreach and Publicity Coordinator
Rosie Emerson has been working and volunteering with CAFE since it was founded in May of 2020. She is a graduate of Wellesley College, Class of 2021, earning her BA in Environmental Studies with a minor in Economics. As Outreach and Publicity Coordinator, Rosie has taken many steps to further CAFE's reach, the first of which was to build this website! Rosie also keeps CAFE's finances up to date and organizes the behind-the-scenes of CAFE.
Rosie's hobbies include reading, knitting and crocheting, drawing, fostering cats, and figure skating. Rosie also works as a figure skating coach and environmental project consultant.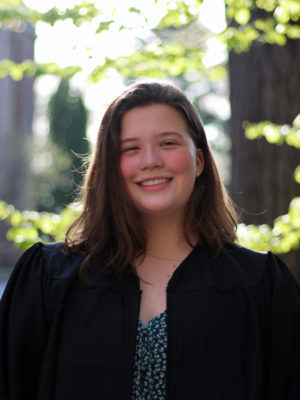 Contact:
Donor Recognition
Founding Donors
Thank you to our donors for generously supporting the struggling small businesses of Southeastern Pennsylvania. With your help, we've been able to tackle many problems our small business owners have thrown at us, from answering their questions to drafting contracts. Your donations have allowed CAFE to thrive and grow. Thank you for a heart-warming and successful start during what has been one of the worst crises in recent memory. Know that each of your donations has allowed us to make a direct impact on those struggling to keep their businesses alive in this pandemic.
Bronze
Anson Beard Jr.
Ann Caldwell
Robert Levy
Richard Phillips
Lesley R. Stahl
Friend
Shail Busbey
Jonathan Bush
John Crocker
Helen Frey
Karen Spencer Kelly
Mary McPherson
Deb Willig
Donor
Yvonne Clayton
Pat Conroy
Sarah Deichmann
Lynn Dickinson
Charlie Frey & Roxanne Bartlett
Deirdre Godin
Margaret Healy
James Holt
John & Jane Loose
Jodi Michel
Anne Monteith
Donate to CAFE today.
Your donation allows us to continue helping small businesses get back on their feet and flourish. Support small businesses and the community by donating today.