In this section, meet our amazing leadership team and staff, take a look at our generous donors, and learn about the principles that make us CAFE.
CAFE provides entrepreneurs and small business owners who have a demonstrated need with free legal and business services through our network of volunteers. Here, you can find a list of all the services we provide!
CAFE is powered by donations from people like you. Every donation makes a difference and allows us to provide small businesses with the free legal and business advice they require. CAFE is a Pennsylvania nonprofit 501(c)(3) corporation.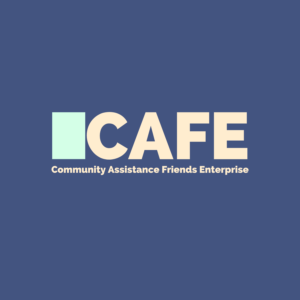 "From my initial encounter with the intake representative to the final draft of my contracts, EVERYONE was great! I'm very happy to have been referred to CAFE. Being a new entrepreneur with little to no money with a lot of questions, being able to receive this help was a great relief!"
– Dorothi (Staffing Agency Owner)
Contact Us
We would love to hear from you! You can contact us by email or phone below, or if you'd like to reach a specific person on our leadership team or staff member, go to our 'About Us' section to find their email.
Volunteer
Thank you for your interest in volunteering with CAFE. Too many small businesses have been negatively affected by COVID-19 and our changing economy. At CAFE, we are leading the way to support these small businesses by providing business and legal advice free of charge.